CompTIA ISAO now integrates with Gradient's Synthesize platform
Staying on top of Alerts just got a whole lot easier
For the first time, you can now see all CompTIA
ISAO

alerts right within your PSA!

CompTIA ISAO members can now utilize the Synthesize Alerts Module to map the alerts that matter to you to the ticketing queues that you prefer. Standardized tickets will be automatically generated in your PSA of choice.

No more alert overload. No more missed alerts.

Say hello to the future of alerts, with Gradient and CompTIA.

Sign up today to attend the deep-dive webinar co-hosted by Gradient and CompTIA ISAO platform experts. We're ready to show off the power of the Alerts module and answer your questions!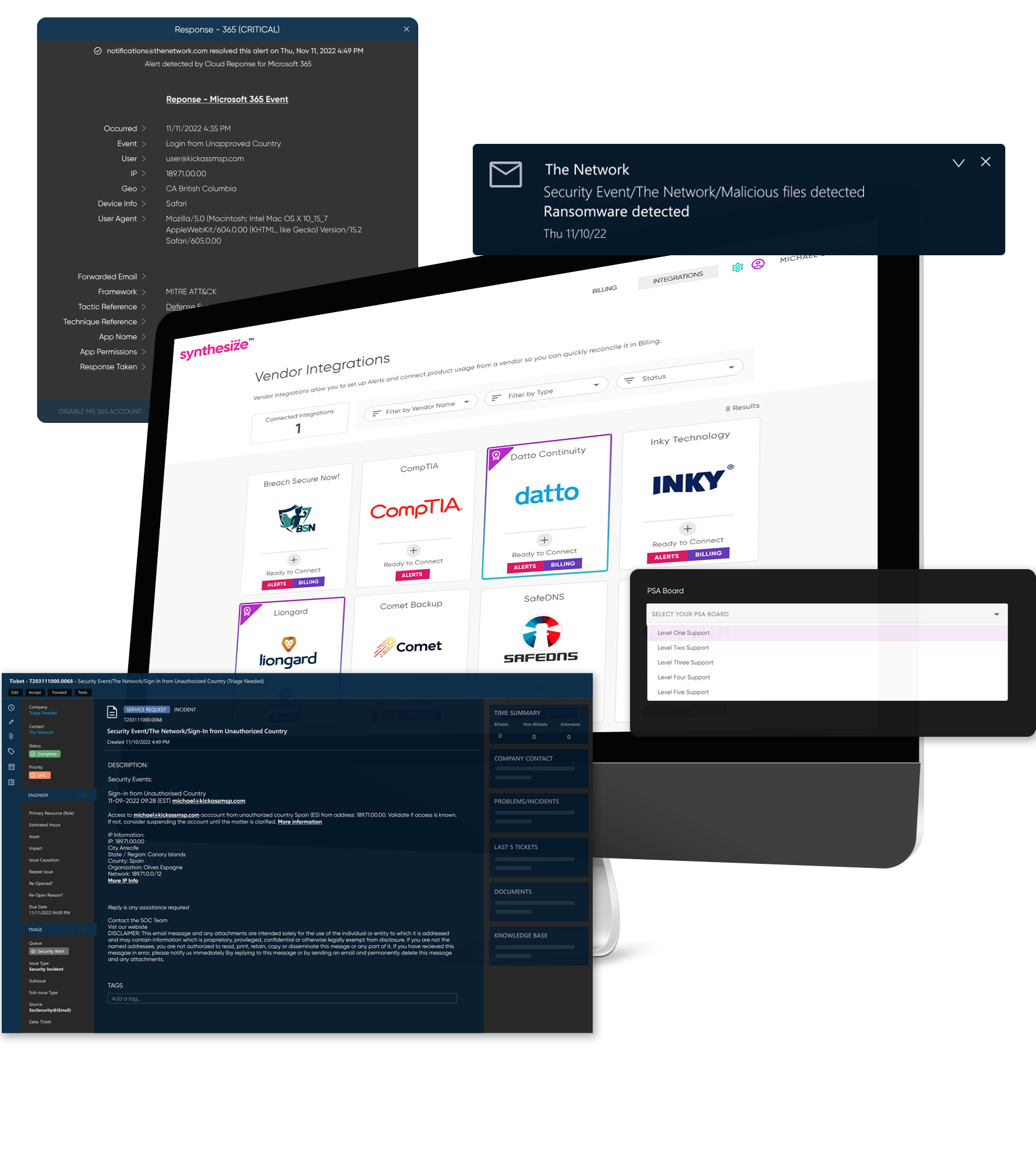 CompTIA
ISAO

and Gradient MSP work even better together through Gradient's Synthesize vendor integration program.
Alerting is now automated for CompTIA
ISAO

's members, ensuring that they're seeing all alerts that matter to them, in a standardized format and right inside some of the top PSAs Gradient supports. Never miss an alert again!
Join the flamboyance for now and for the future
When you sign on to Gradient MSP's Synthesize Platform, you'll get access to CompTIA ISAO in our Alerts Module. Add additional alert vendors as they come online, combine Alerts with the Billing Module and realize the full power of a platform that saves you time-and-dime every day!
See the Synthesize platform in action
Isn't it time to make your business function better and faster?