Custom Integrations
The future is here. Our API is now open, allowing MSPs to quickly connect their vendors to PSAs on the Synthesize platform.
Custom Integrations allow MSPs to create their own integrations between vendors and the Synthesize platform, allowing them to increase the number of products and services that can be reconciled using the Billing and Alerts Modules.
Why Custom Integrations?
Incorporating Custom Integrations into our product roadmap came in response to feedback we've received from our MSP partners via our feedback tool, called FlockTalk. In this video, Rick Stern, Director of Product at Gradient, explains our thinking behind the decision:
Rick Stern, Product Director, explains why Custom Integrations are a value-add for our partners.
How Custom Integrations work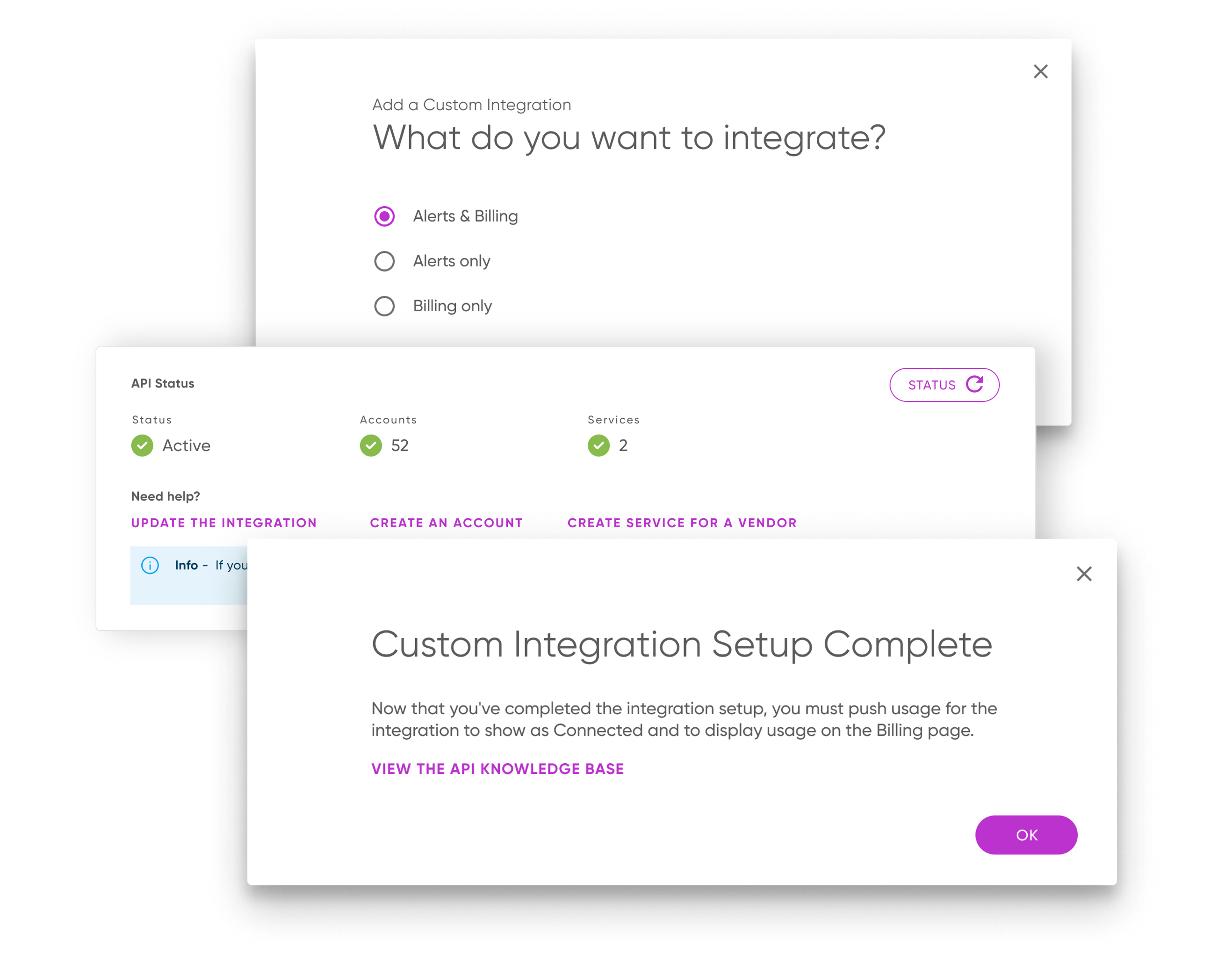 An MSP interested in creating a Custom Integration can follow the steps and recipes in the Synthesize knowledge base to connect a vendor of their choice to the platform quickly and easily and have it function like a typical standard and premium integration on the platform.
With the Billing Module, for example, service consumption from that vendor appears in the platform, the data can be reviewed and reconciled against the contract in the MSP's PSA, and then the resulting reconciliation is written back to the PSA.
Getting started
Custom Integrations are only available to paid Synthesize users, who may create Integrations to vendors of their choice. Complete details on creating a Custom Integration can be found in the Knowledge Base.
I'm a partner & I'm ready to start coding!
I'm not a partner yet, but I want to be. Show me how!