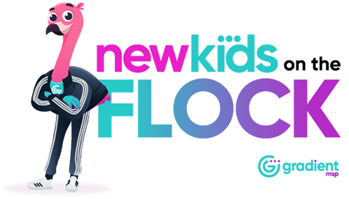 Red, White and You - AMA with established channel leader!
July 12

, 2022 - 10 am PT / 1:00 pm ET
Join New Kids host and Gradient MSP's Channel Engagement Champion, Morgan McBride, along with some other New Kids on the Flock, Taylor Thorson (ConnectBooster), Kelcye Blankenship-Lackland (Quickpass Cybersecurity) and Chandler Sabin (Mailprotector), as they discuss the exciting, fulfilling and sometimes challenging aspects of beginning a career in the IT Channel.
In our third installment of NKOTF, we give you an Ask Me Anything (AMA) style webinar where we will ask a well-established channel leader all the ins and outs of the channel. No questions are off limits, we're all here to learn.
Join this lively discussion! We are building a community to help shape and sustain an IT Channel we hope you will want to be a part of for years to come.
We look forward to seeing you!
Morgan