You can't spell AMAzing without AMA – Ashley, Mary and Andrea. If you've been around the MSP business for a while, you'll recognize women whose reputations speak for themselves. We've built our team around the idea that if we get some savvy channel veterans, and mix in some folks bringing in outside ideas, that we'll be in the best place possible to deliver the types of products, features and experiences that will make MSP lives easier by the day.
Ashley Cooper
Director, Partner Experience Operations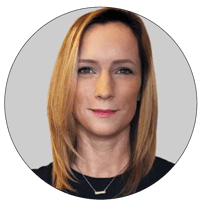 Ashley is well-known in the channel, as she is active in a variety of communities, such as MSPGeek and the r/msp subreddit. Her passion for the MSP community is one of her calling cards. In 2009, Ashley worked for an MSP called Xylotek. A systems integrator, she's taken on a lot of different roles within the space and managed many of the tools that MSPs use every day.
She is a Facilitator of the ConnectWise user group in Toronto and consulted for several MSPs. She met Alex Hoff at IT Nation and would go on to spend five years at Auvik, helping them to get a better feel for the MSP community. As Gradient's Director of Partner Experience Operations, Ashley gets to combine her love of the MSP community with her skills as a systems integrator to ensure that every MSP has the possible experience with Gradient.
When asked what excites her in 2022, she says she's "looking forward to helping MSPs get a leg up with their billing processes by driving humanized partner engagement and product adoption initiatives that help maximize their PSA investment and minimize the time they have to spend reconciling their invoices."
Connect: Ashley Cooper, LinkedIn
Email: ashley.cooper@meetgradient.com
Mary Signorelli
Director of Flamboyance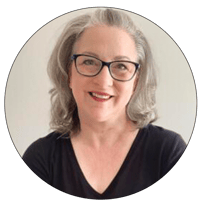 Mary's journey to channel engagement is a unique one – her first "channel" was the classroom, where she demonstrated her patience, perseverance and innovation to a generation of future MSP professionals. As an entrepreneur, author, educator and creator, she was fundamentally attracted to building and fostering relationships and helping people. As she transitioned into a Customer Experience guru, Mary grew her relationship building skills in new ways, focusing on customer satisfaction, retention and growth.
As Director of Flamboyance with Gradient, look for Mary to provide unique experiences for our MSP Partners through Channel Events, including virtual or in person trade shows, webinars, panels and more. She's looking forward to helping MSPs be more successful by introducing them to processes that ease their billing reconciliation headaches so they can focus on growth.
Connect: Mary Signorelli, LinkedIn
Email: mary.signorelli@meetgradient.com

Andrea Ayala
Director, Technology Alliances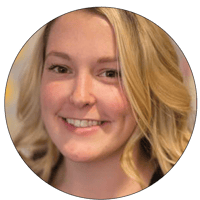 One of our first crop of US-based hires, Andrea comes to Gradient after years in the channel at Huntress and Datto. With this wide breadth of channel expertise and experience, Andrea will be fostering technology alliances and forging amazing relationships with the vendor community.
Andrea started with Datto in 2015, as part of the Partner Accounts team, before shifting into life as a Channel Engagement Manager. Since 2017, she has worked with the vendor community and is well-respected throughout the channel as a result.
At Gradient, she's "excited about building out a true open-ecosystem integration program, giving vendors and MSPs the freedom of choice." Watch for this Flockstar to deliver some amazing partnerships between Gradient and the vendor community soon.
Connect: Andrea Ayala, LinkedIn
Email: andrea.ayala@meetgradient.com
Please join us in welcoming these AMA-zing additions to our team! Think you have what it takes to join the flock? We're hiring – check out our careers.
Subscribe to our blog for more news and resources about Gradient MSP.