Our flock is growing by leaps and bounds. We've added some outstanding new talent to the flamboyance so that we can keep delivering the best products and a kickass customer experience to our partners. Our mission is to make your life less complicated, and our new flockstars are completely mission-focused.
Marie Davis
Director, Digital Marketing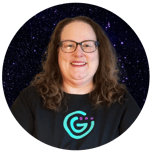 Marie is a digital communications expert with an eclectic background across multiple industries, both big and small. She joined Gradient in January, after spending many years as a digital consultant.
Speaking of eclectic backgrounds, Marie has been both a database admin and a technical writer at IBM. She has also spent time in e-communications and marketing and donned her SEO hat at Cenovus and Encana for 15 years.
Throughout her impressive professional career, she has functioned as an educator, teaching college students composition, security, networking, and programming. She has been a business owner, a mentor, and a PR specialist.
Marie is putting her considerable skills to great use by creating and managing a robust, streamlined digital marketing strategy to help Gradient soar to new heights, or as she puts it, "I'm excited to work with a blitzscaling company that is adding a ton of value to the MSP space. We're poised to do even greater things, and I'm stoked to be a part of the team".
Connect: Marie Davis, LinkedIn
Email: marie.davis@meetgradient.com
Monica Guzzwell
Director, People & Culture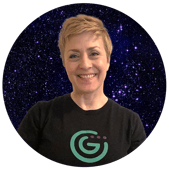 Monica is a talent management expert with over 21 years of experience under her belt. She has worked in the Oil and Gas industry, the financial, agricultural, and public sectors as well as for non-profits. She has built many successful teams over the course of her career.
This is her first foray into the tech space, or as Monica puts it, "I've never worked in the tech space before, let alone in a tech start-up. I am proud of getting myself up to speed quickly enough to learn about the industry and to recruit talent from the many disciplines that it covers."
Over the last three months, she has brought 28 new flockstars into the flamboyance. An impressive accomplishment, considering that in the Executive Search world, recruiting for 15 positions would typically take a whole year.
Monica was drawn to Gradient MSP because of its reputation for having a dynamic, hardworking, and playful culture. She was also attracted to the excitement and challenges of a tech start-up. She is working hard to enhance the amazing company culture found at Gradient, and to create an internal engagement strategy where each and every flockstar is valued and rewarded, or to quote Monica, create a flockin' kickass employer value proposition that causes recruits to flock to Gradient as a top place to work and build their nests".
So, if you're someone looking for a place where you can make your mark, have a voice, work 100% remotely, and you have an abiding love of all things flamingo, then according to Monica, Gradient MSP is the place to be.

Connect: Monica Guzzwell, LinkedIn
Email: monica.guzzwell@meetgradient.com