Gradient MSP is pleased to announce that it was named Most Innovative Solution for Billable™ at the first ASCII Success Summit of 2022 in Houston, TX this week.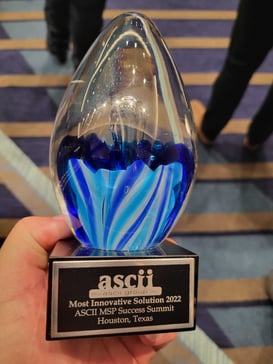 This award is voted by summit attendees comprised of ITSPs, MSPs, and MSSPs. In naming Gradient as the recipient, attendees were recognizing the value and utility of Billable™, an application that simplifies the billing reconciliation process for MSPs.
Co-founder and CEO of Gradient MSP, Colin Knox, was pleased to receive the award, stating "We pride ourselves on delivering innovative solutions that can improve the way MSPs do business, so it's very rewarding to have this group of MSPs recognize our team for the work we are doing."
The company recently surpassed 250 registered partners using Billable™, taking advantage of features including:
Single page resale visibility
Vendor usage CSV import
Revenue and profit tracking per service
Unbilled service identification
Gradient is certified as SOC 2 Type 2, HIPAA and GDPR compliant, offering partners the security that they want along with the convenience of trimming 10 or more hours each month from their reconciliation activities.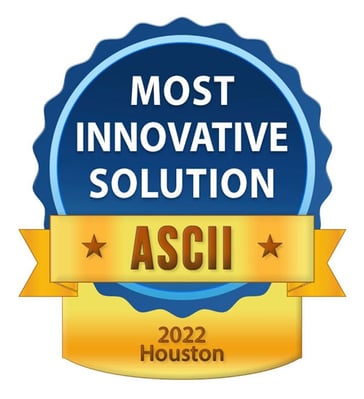 About the Billable™ solution
Released in November 2021, Gradient Billable™ is the easiest way to reconcile billing of your MSP resale stack to your PSA, getting invoices out quicker without anything slipping through the cracks. Forget about numerous browser windows with tabs for days to determine which clients have which services and how much they're using of each. This solution represents a significant step in Gradient's vision of automating core business processes by connecting the different tools MSPs typically use. Watch how this solution can benefit your business and sign-up today.
About the ASCII group
Founded in 1984, The ASCII Group is the oldest and largest independent IT community, focused on connecting ITSPs, MSPs, MSSPs and cloud providers with a goal of increase business success among its members. The organization hosts frequent business-building and networking events across North America.