Gradient MSP is thrilled to be the recipient of the Best in Show award for Billable™ at Zero Trust World in Orlando, FL this week.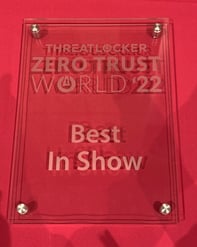 Zero Trust World is an event that focuses on security in the MSP and IT space. To be recognized by such an important player for Billable™, our flagship application that simplifies the billing reconciliation process for MSPs, is truly an honour.
In acknowledgment of the significance of the award, and in recognition of the hard work done by his team, Dave Goldie, Gradient's VP, Channel, offered his support:
"I've learned a great lesson recently: when you have the humble blessing of working with a dream team, the best thing you can do as a leader is getting out of the way. Congrats to Tim & Mary and the entire Gradient flock. To win this great honour is recognition of all our hard work. It's all worth it - MSP's are worth it. We believe you make the world a better place and we want to work alongside you to make that happen."
Dave also showed his appreciation to event organizers and attendees: "Thanks to all the MSP's who engaged with us. Hope you got a massage or won some cash. Thanks to our amazing partners at Threatlocker for hosting one of the best events in the channel."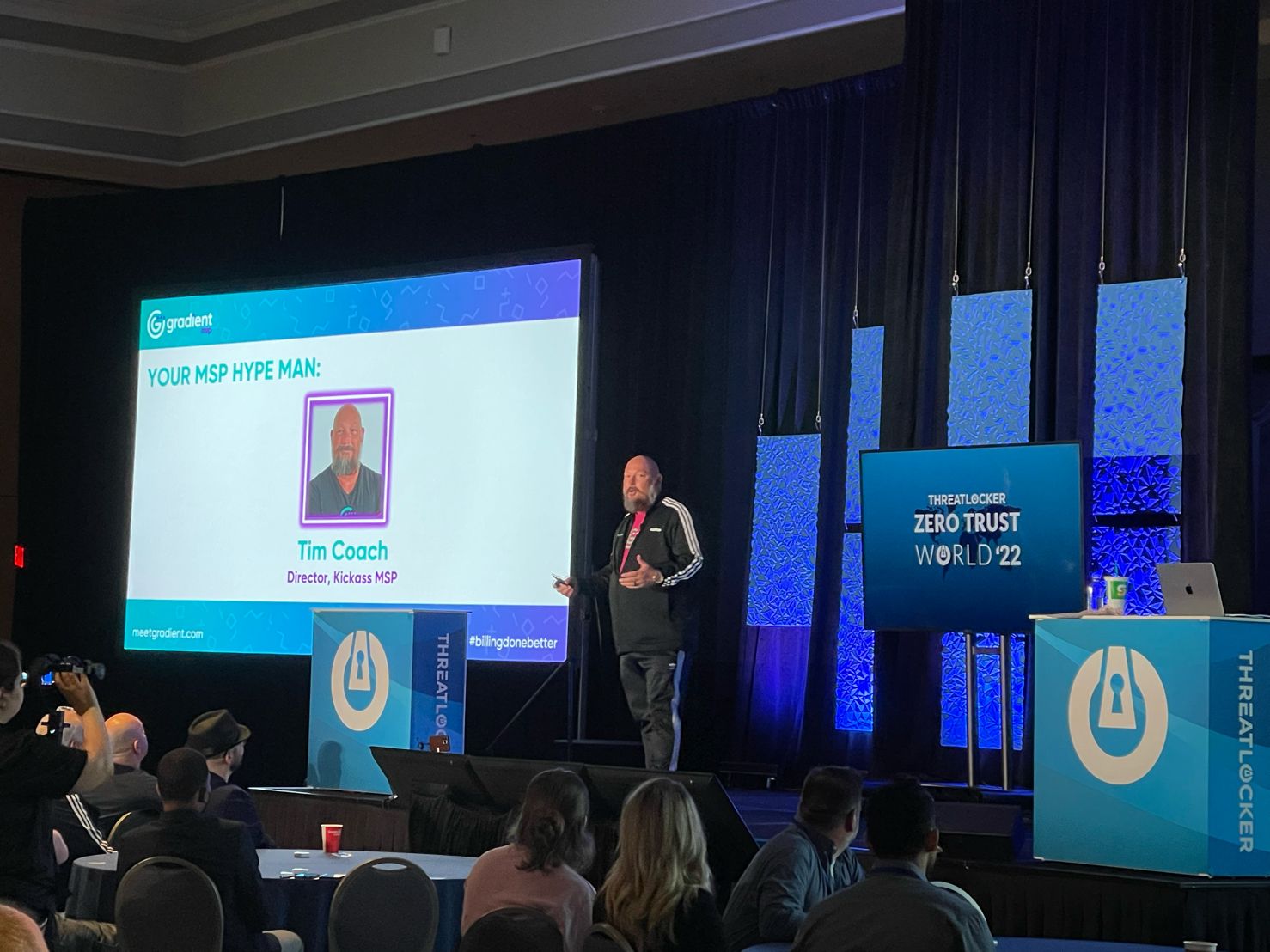 Gradient's Director, Kickass MSP Tim Coach also spoke at the event, and focused on the work MSPs are doing to make the world a better place while making their businesses more successful. His insights lined up perfectly with what attendees who visited the Gradient booth shared regarding the pain of billing – especially the inaccuracies.
Visitors also expressed their interest in Synthesize - Gradient's new integration program.
The company has recently surpassed a benchmark with 250 registered partners now using Billable™.
Gradient is certified as SOC 2 Type 2, HIPAA and GDPR compliant, offering partners the security that they want along with the convenience of trimming 10 or more hours each month from their reconciliation activities.
About the Billable™ solution
Released in November 2021, Gradient Billable™ is the easiest way to reconcile billing of your MSP resale stack to your PSA, getting invoices out quicker without anything slipping through the cracks. Forget about numerous browser windows with tabs for days to determine which clients have which services and how much they're using of each. This solution represents a significant step in Gradient's vision of automating core business processes by connecting the different tools MSPs typically use. Watch how this solution can benefit your business and sign-up today.
About the event
Zero Trust World is presented by ThreatLocker®, a global cybersecurity leader providing enterprise-level cybersecurity tools for the Managed Services Provider (MSP) industry to improve the security of servers and endpoints. It is attended by 500+ MSP and IT professionals. Gradient MSP was a Diamond-level sponsor.