Second consecutive recognition reflects leadership and advocacy
in the channel
May 8, 2023 (Calgary, Alberta) – Andrea Ayala, Director, Technology Alliances, has been named to the Women of the Channel list for 2023. Every year, CRN®, a brand of The Channel Company, recognizes women from vendor, distributor, and solution provider organizations whose expertise and vision are leaving a noticeable and positive mark on the technology industry.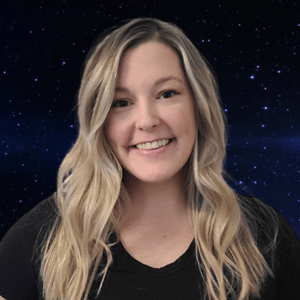 The CRN 2023 Women of the Channel honorees bring their creativity, strategic thinking, and leadership to bear in a variety of roles and responsibilities, but all are turning their unique talents toward driving success for their partners and customers. With this recognition, CRN honors these women for their unwavering dedication and commitment to furthering channel excellence.
Andrea joined Gradient in 2021 after years in the channel with Huntress and Datto. As Director, Technology Alliances, she fosters strong relationships with the vendor community and guides vendor partners through integrating with the Synthesize platform. Her efforts have resulted in 18 successful integrations with another 70+ in the pipeline.
In 2022, Andrea was named to CRN's 2022 Power 70 Solutions Providers list and in March 2023, received the CompTIA Future Leader Award.
"Andrea brings her A-game to work for Gradient every day," says Colin Knox, CEO & Co-Founder of Gradient. "She creates alliances across the channel and her reputation for delivering on her commitments fosters trust among our partners. She's a valued member of the team and we're all proud of the great work she's done to earn inclusion on the Women of the Channel list for the second year in a row."
"We are ecstatic to announce this year's honorees and shine a light on these women for their significant achievements, knowing that what they've accomplished has paved the way for continued success within the IT channel," said Blaine Raddon, CEO of The Channel Company. "The channel is stronger because of them, and we look forward to seeing what they do next."
---
About The Channel Company
The Channel Company enables breakthrough IT channel performance with our dominant media, engaging events, expert consulting and education, and innovative marketing services and platforms. As the channel catalyst, we connect and empower technology suppliers, solution providers, and end-users. Backed by more than 30 years of unequaled channel experience, we draw from our deep knowledge to envision innovative solutions for ever-evolving challenges in the technology marketplace. www.thechannelcompany.com
About Gradient MSP
Established in 2020, Gradient MSP offers the IT channel ecosystem an integration platform proven to help MSPs run a smoother, more successful services business by connecting all the solutions they resell and use to their PSA of choice for billing and alerting. Gradient created the Synthesize Platform to reduce the back-office noise that distracts MSPs from growing their business and strengthening customer relationships. meetgradient.com meetgradient.com
For more information or to set up media interviews, please contact: