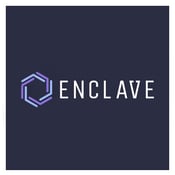 Synthesize Modules Integrated
Enclave Networks provides secure connectivity to organizations by offering a new kind of Zero Trust Network Access solution for both users and servers that works anywhere. Enclave blends Zero Trust Network Access with Overlay Networks to simplify and secure you network and help your business move faster.
Enclave builds one-to-one connections, cloaking your applications with invisible network access gates which only materialize when certain trust standards are met to protect against discovery, targeting and attack.
Connect specific staff, contractors, partners, supply chains and production systems together without needing to think about firewalls, subnets, VPNs or ACLs.
Network Security
Zero-Trust
More information you might need