FORZADASH, an organization that provides vendors with the opportunity to participate in the growing MSP community, has recognized Tim Coach, the Channel Engagement Director of Gradient MSP, as a Channel Leader for 2022.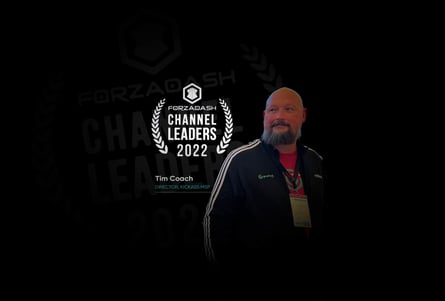 The recognition comes as a result of Tim's many years of experience in the industry. He has been instrumental in helping many companies implement and streamline their processes and procedures. He is an army vet who has channeled the skills and disciplines acquired in the military to help MSPs grow their businesses.
Some of Tim's goals for 2022 are to:
Help more MSPs run their businesses with ease
Help to better the day-to-day lives of MSPs
Use his knowledge and experience to help MSPs expand their businesses
Gradient MSP congratulates Tim on this great accomplishment! To learn more, smash the button below:
Sign up for our newsletter to learn more about Gradient and Billable™.