Introduction
Tell Us What You Really Think: Join FlockTalk
We want to create kickass solutions that make your life easier. To do that we need your help.
Welcome to FlockTalk. Here you can get useful information, offer valuable feedback, provide insights, and just generally let us know how we can improve our products to better serve your needs.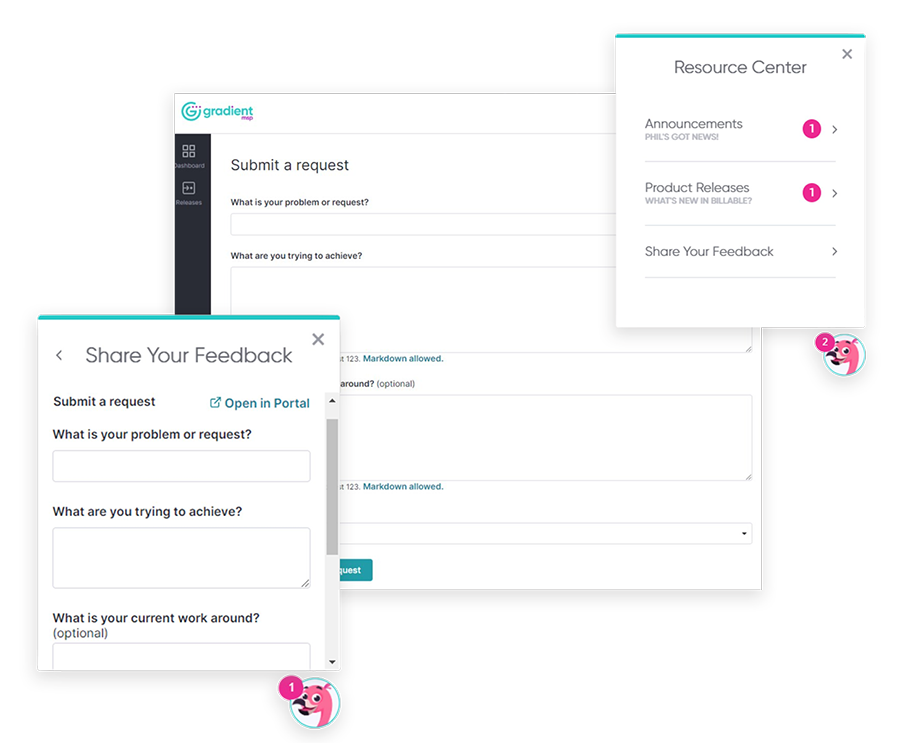 What is FlockTalk?
It's a place where your feedback is not only appreciated but necessary. We want to give you the opportunity to request new features, vote on ideas you would like to see implemented, and let us know how we can improve existing solutions.
Accessing FlockTalk
To access the FlockTalk you must be a Gradient partner. Once you log on to your dashboard, just click on Phil and take flight.
Navigating FlockTalk
Once you are in FlockTalk, you can:
Ask a question

Leave a comment

Vote on a feature you would like to see

Suggest a feature