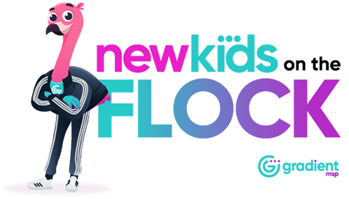 Build your Own Flock this Summer!
June 13

, 2022 - 10 am PT / 1:00 pm ET
Join New Kids host and Gradient MSP's Channel Engagement Champion, Morgan McBride, along with some other New Kids on the Flock, Taylor Thorson (ConnectBooster), Kelcye Blankenship-Lackland (Quickpass Cybersecurity) and Chandler Sabin (Mailprotector), as they discuss the exciting, fulfilling and sometimes challenging aspects of beginning a career in the IT Channel.
In our 2nd webinar, and our official launch of the NKOTF Community, we will discuss the importance of building relationships and the value of the relationships in the channel. It's not selling, it's all in building strong relationships and we're going to help you do just that, by discussing:
Growing your Network (with LinkedIn and In-person events)
Managing your time at tradeshows to maximize networking opportunities
Building your network through other platforms, communities and social media groups
Please come join the discussion! We are building a community to help build a better IT Channel! Who doesn't want to be a part of that?
We look forward to seeing you!
Morgan