The goods
.
Are you someone who's excited about joining a well-financed, rapidly growing SaaS startup and not afraid to roll up your sleeves to show your pink flamingo fluff? You bring a resourceful ability to work in a fast-paced startup, and you get things done in a constantly changing environment with light and evolving processes and structure.
Reporting to the CEO, you will oversee the financial, strategic planning, legal & compliance, risk, and operations aspects of our business. You will be responsible for leading a team of flamingos, running the day-to-day financial and operational aspects of the business along with setting the financial policies and streamlining the financial operations of the company. You will be an active member of our leadership team and lead to process to set the overall strategy and operating plan for the business. You will not only report the financial results but work with the leadership team to identify the performance measures needed to support decisions making as the business rapidly scales.
We are looking for a leader who wants to be part of a high-performance team, is results oriented and is comfortable in a scaling startup environment.
We have:
A cause that we're passionate about driving and sharing

A top-notch application with tons of potential

A team of aces to work and collaborate with

An open mind for new ideas and methodologies

A scrappy start-up attitude and plans for world domination
Your success:
Act as a trusted advisor and key resource in assessing critical gaps and advising executive leadership in vital business decisions and financial opportunities to support the company's growth

Demonstrated understanding of SaaS business drivers and metrics including, but not limited to: MRR, churn, valuations and ASC606

Oversees all operational accounting aspects, including accounts payable, general ledger, and financial reporting

Lead communication and reporting to the Board of Directors and Investors regarding the company's financial performance and operations and ensures the maintenance of appropriate financial records and preparation of required financial reports, including quarterly distribution of the financial package

Steer the company towards financially sound decisions regarding growth through partners.

Understand the company's vision and play an active role in evaluating and pursuing business development, fundraising and growth opportunities alongside the executive leadership team

Expert analytical and business modeling skills

Maintains relationships with financial institutions in conjunction with the CEO. Administers banking arrangements and loan agreements, receives, has custody of and disburses the company's monies
You have:
Leadership experience in a rapidly scaling startup or technology organization through different stages of the company lifecycle (early stage, Series A, Series B, growth stage, IPO/acquisition, etc.)

A degree in Business, Finance, or Accounting and a CPA designation

At least 10 years of experience in Finance with at least 3 years in a senior leadership position within a technology business – preferably a fast growth SaaS company

Experience serving as a member of a leadership team providing guidance to the CEO and executive management regarding financial implications of decisions and objectives

Experience and proficiency in SaaS accounting & billing systems, unit economics, pricing and all other things SaaS

Experience supporting complex, strategic negotiations with vendors and distributors

Comfort with a multi-currency, multi-country operation currently using Canadian GAAP, but moving to IFRS or US GAAP in the future if and when it makes sense.

The ability to lead a team and be hands-on

The ability to represent the company's financial operations to the Board and our investors and address questions as they arise

A love of flamingos
You are:
Able to adapt to an ever-changing landscape (we are a startup, after all)

Able to speak SaaS - Solid financial fluency in SaaS metrics (MRR, ARR, LTV, CAC, etc)

You are determined to succeed, and you are motivated by the success of customers, colleagues, and the community

A trusted advisor. You are able to influence the business and work alongside leadership, our amazing team, investors and key stakeholders

You are constantly learning and seeking ways to make things better

You keep your promises, take your commitments to others seriously, and have strong integrity

You lead with humility and empathy, respecting and learning from the perspectives of others

An exceptional communicator. Clearly conveys written and verbal thoughts, listening attentively and asking questions for clarification and understanding

Interpersonal Savvy. Relates openly and comfortably with diverse groups of people

Decisive and proactive. Consistently chooses the best course of action (from a number of alternatives) to address business problems and opportunities promptly

Focused on success through collaboration and teamwork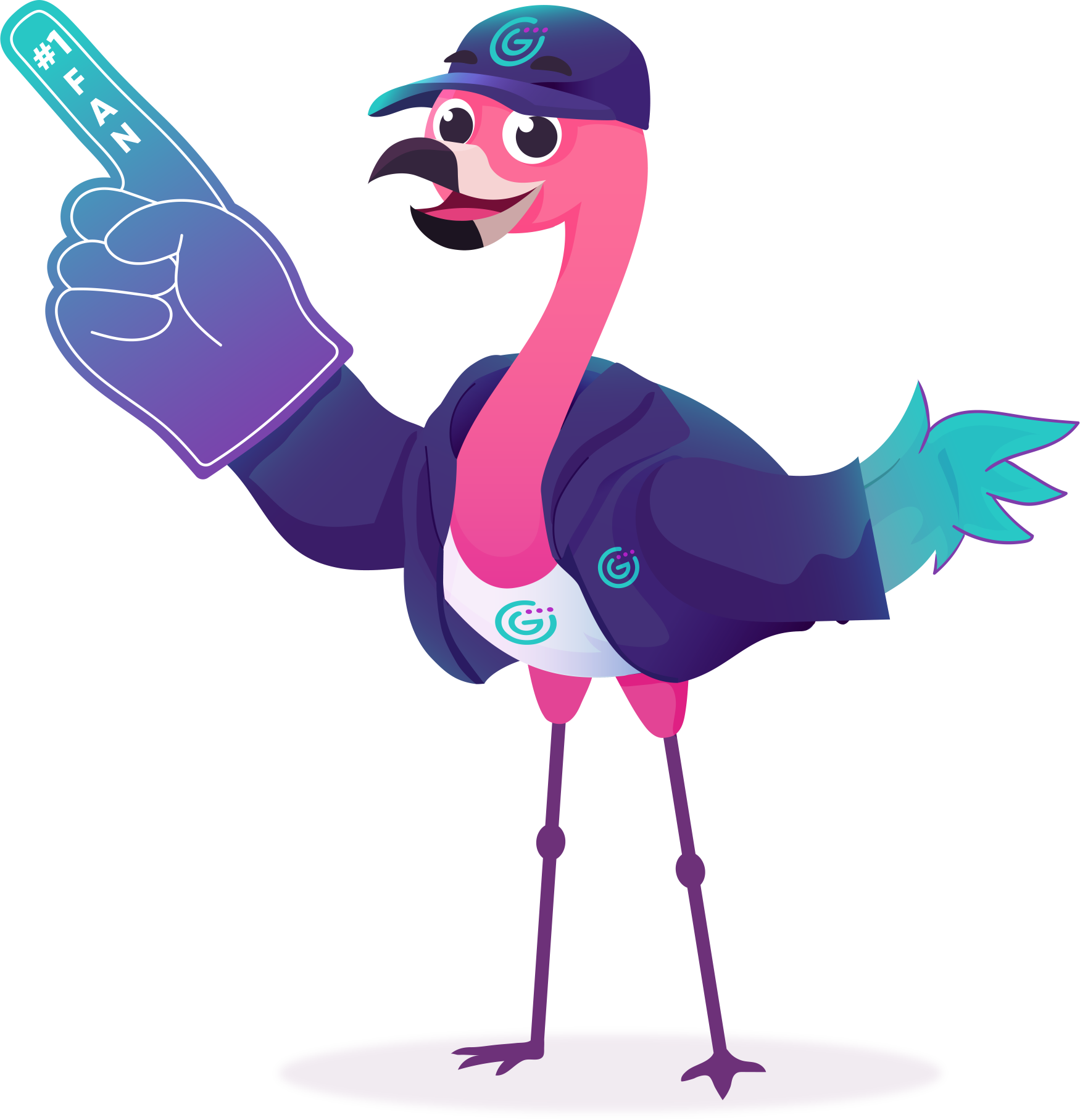 How can I apply?
Either smash that fuchsia button below, or email your resume to careers@meetgradient.com